JUBLIA—Complete cure (primary end point)
In Study 1, JUBLIA achieved 17.8% (117/656) complete cure vs 3.3% (7/214) with vehicle1
In Study 2, JUBLIA achieved 15.2% (88/580) complete cure vs 5.5% (11/201) with vehicle1
Complete cure defined as 0% involvement of the target nail in addition to mycological cure, defined as both negative fungal culture and negative KOH1
In 2 identical, multicenter, randomized, parallel-group, double-blind, vehicle-controlled studies, patients with mild to moderate toenail distal lateral subungual onychomycosis (defined as 20%-50% clinical involvement of the target toenail, without dermatophytomas or matrix [lunula] involvement) were randomized to receive efinaconazole 10% solution or vehicle.2
Debridement was not performed in these studies.2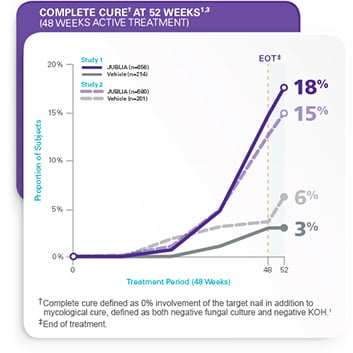 Condition of nails at baseline and at 52 weeks3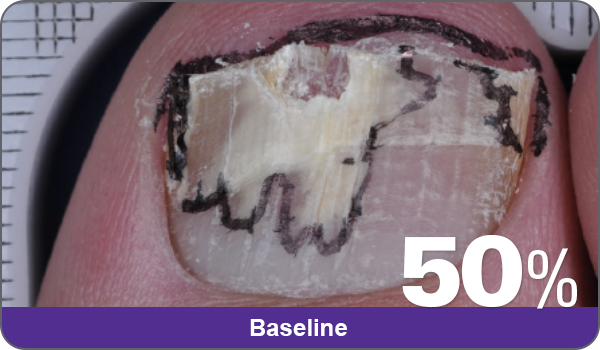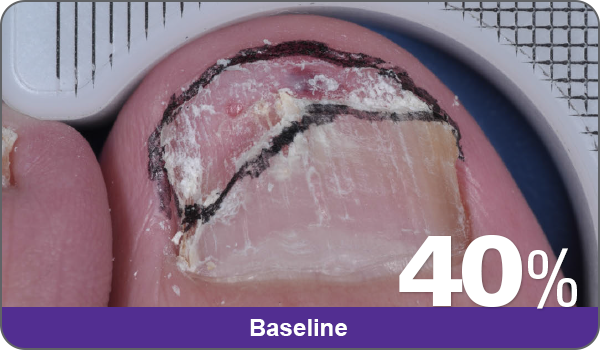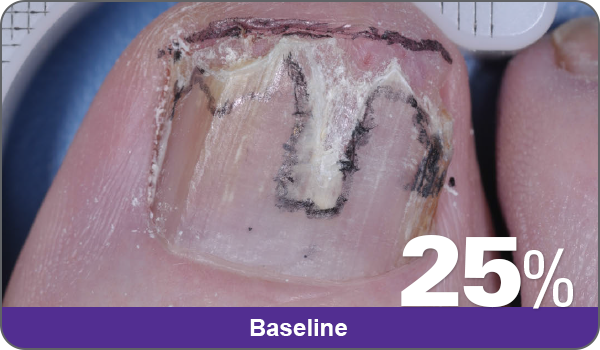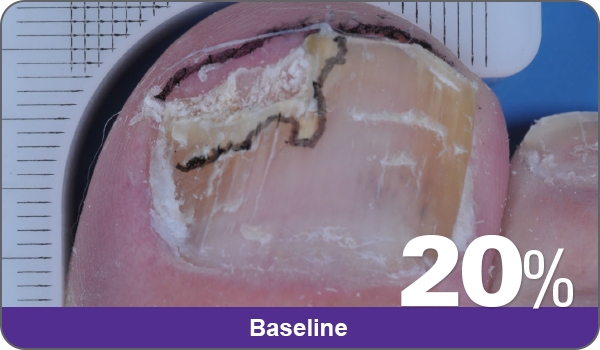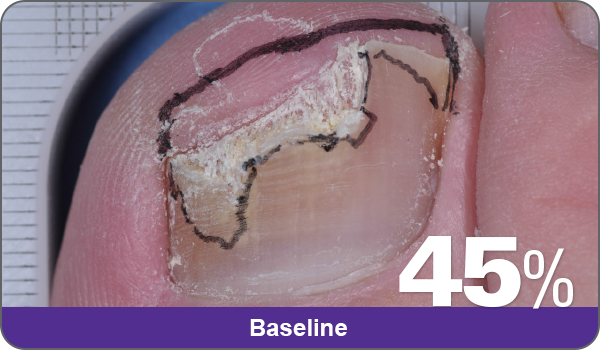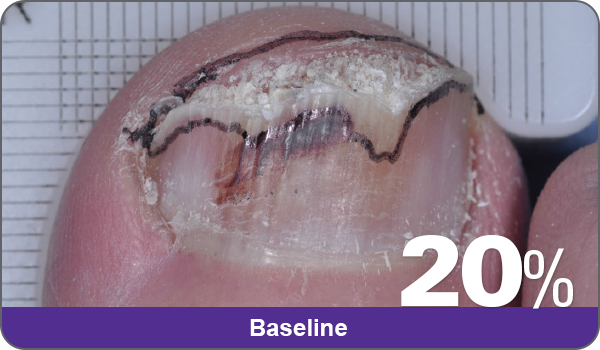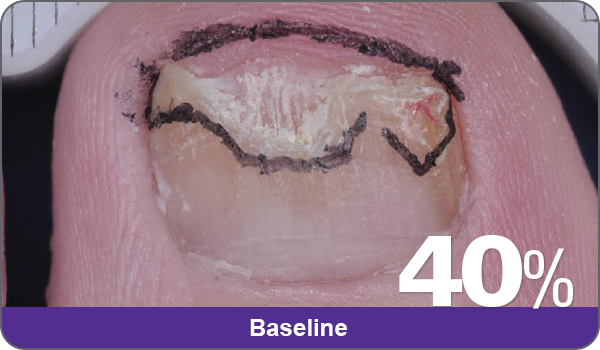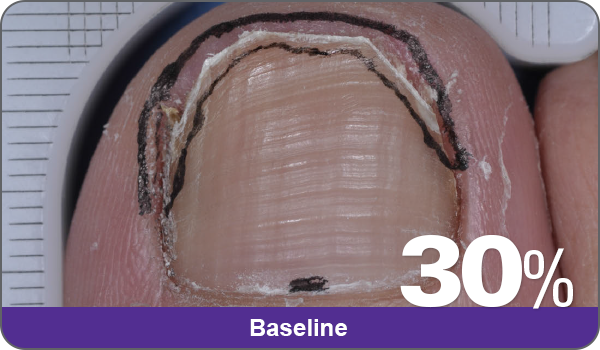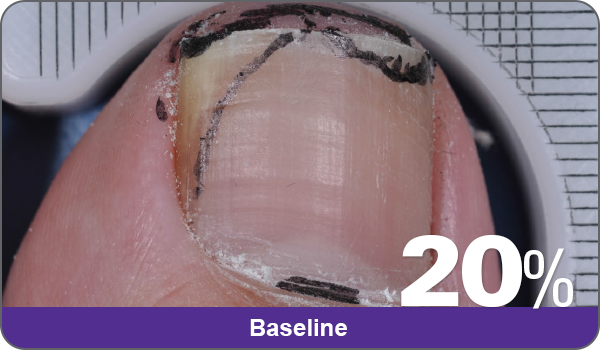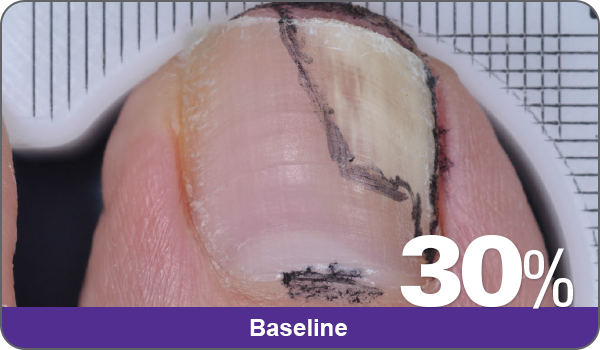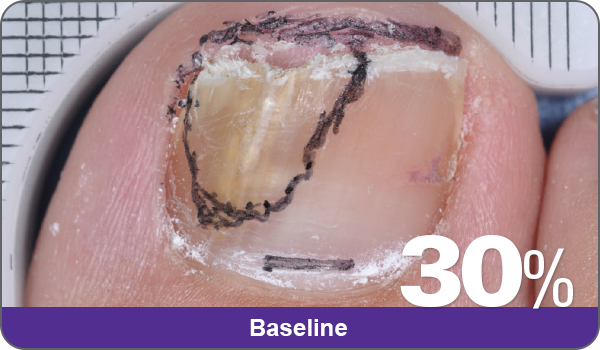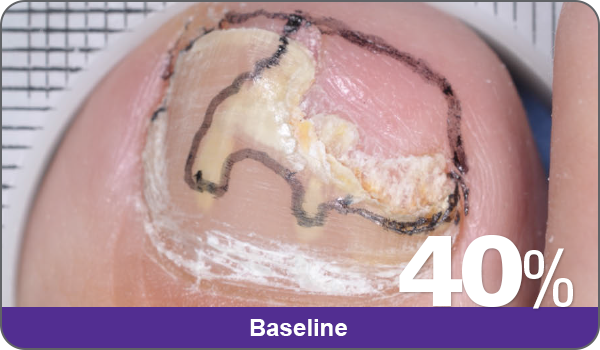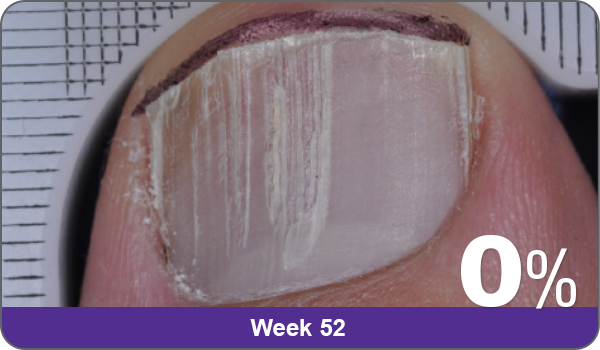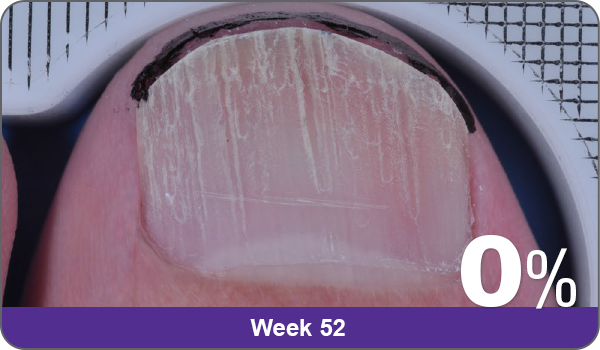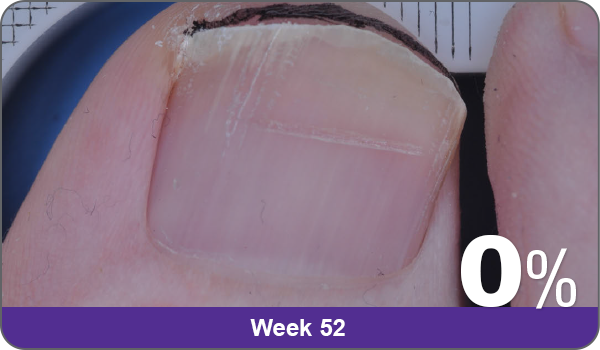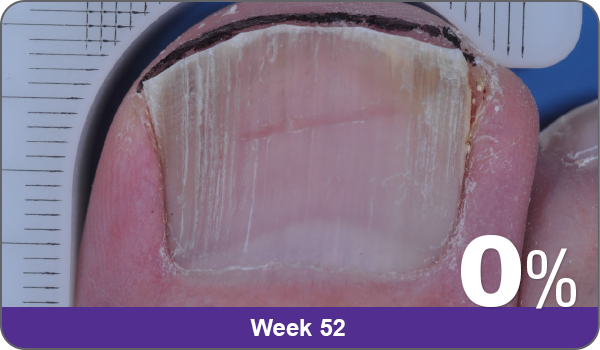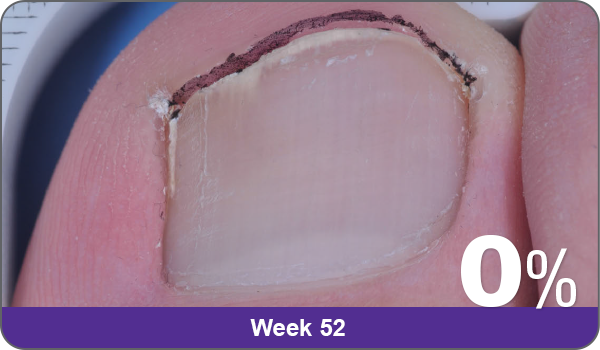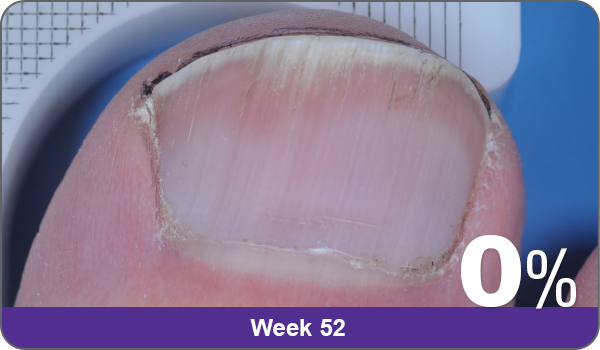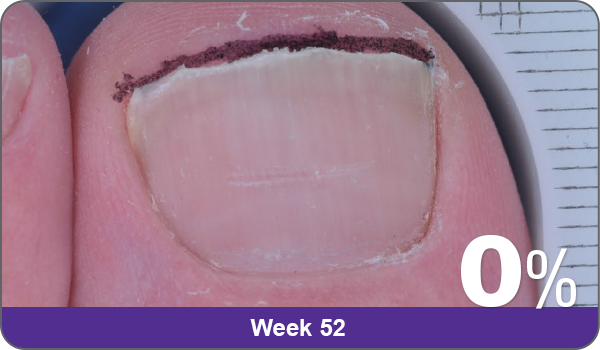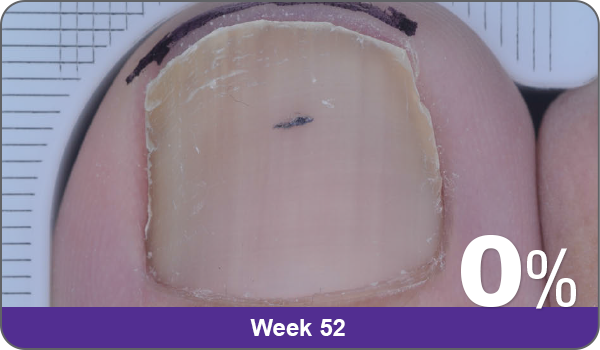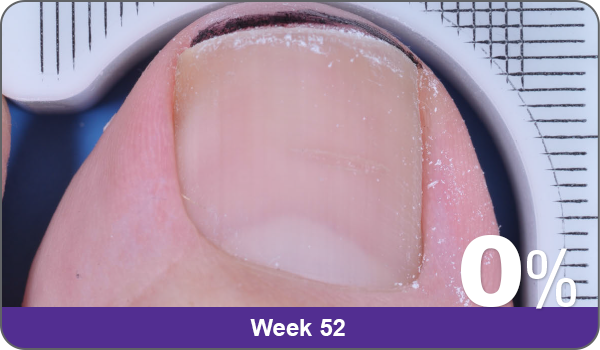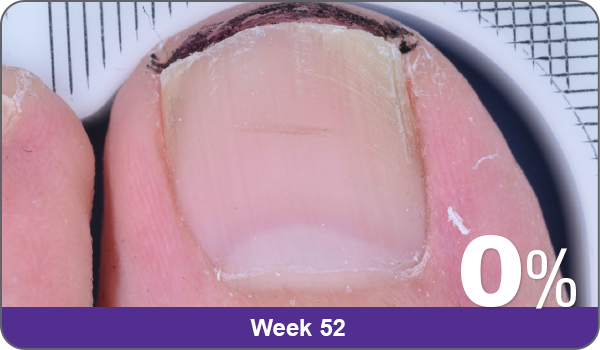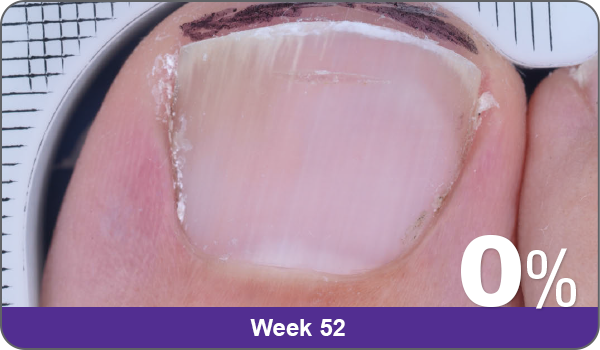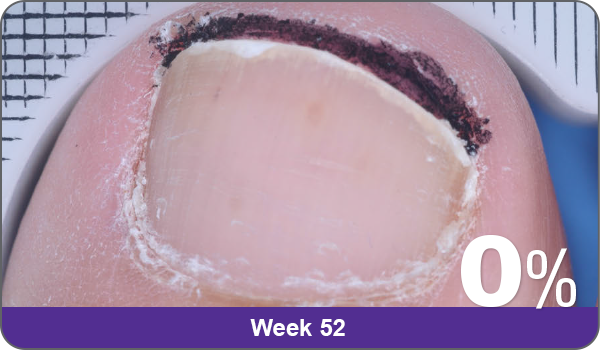 Results are representative of patients who achieved complete cure. Photos have not been retouched. Individual results may vary.
Ready to prescribe jublia?
Get tips for culture and diagnosis

Best Practices for Nail Cultures
Proper collection is the first step in a successful onychomycosis diagnosis.
This card offers quick tips.

Download
Indication
JUBLIA® (efinaconazole) topical solution, 10%, is indicated for the topical treatment of onychomycosis (tinea unguium) of the toenail(s) due to Trichophyton rubrum and Trichophyton mentagrophytes.
Important Safety Information
JUBLIA is for topical use only and is not for oral, ophthalmic, or intravaginal use.
Patients should be instructed to contact their health care professional if a reaction suggesting sensitivity or severe irritation occurs.
The most common adverse reactions (incidence ≥1%) were (vs vehicle): ingrown toenail (2.3% vs 0.7%), application-site dermatitis (2.2% vs 0.2%), application-site vesicles (1.6% vs 0%), and application-site pain (1.1% vs 0.2%).
JUBLIA should be used during pregnancy only if the potential benefit justifies the potential risk to the fetus, and should be used with caution in nursing women. The safety and effectiveness in pediatric patients below 6 years of age have not been established.
To report SUSPECTED ADVERSE REACTIONS, contact Ortho Dermatologics at 1-800-321-4576 or the FDA at 1-800-FDA-1088 or visit www.fda.gov/medwatch.
Click here for full Prescribing Information.
References: 1. JUBLIA [prescribing information]. Bridgewater, NJ: Bausch Health US, LLC 2. Westerberg DP, Voyack MJ. Onychomycosis: Current trends in diagnosis and treatment. Am Fam Physician. 2013;88(11):762-770. 3. Gupta AK. Topical treatment of onychomycosis as a realistic option to systemic therapy. A case report. J Am Podiatr Med Assoc. 2014;104(1):115-117. 4. Data on file. Bausch Health US, LLC.